Poodle Litter - ALL SOLD
Mother - Daisy (a pure bred registered Miniature Poodle)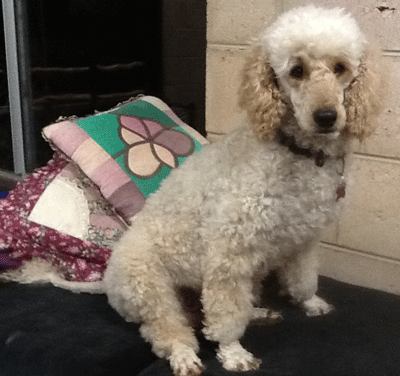 Father - Wildee (pure bred toy poodle)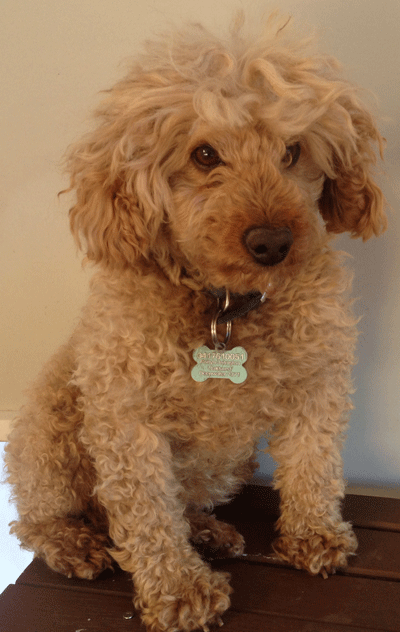 ALL PUPPIES NOW SOLD - thank you for your interest.
Daisy has had 4 pure bred poodle puppies, 1 male and 3 females and they will be ready for delivery to their new forever homes from Friday 8th September, 2017. For more information and request for photos, please email robyn@oakhurstcottage.com.au or contact via mobile: 0417 610 051. Home phone: 02 67345035
These puppies will go to their new forever homes vaccinated, fully Vet checked, micro-chipped and regularly wormed every 2 weeks. Our puppies have been raised in our family home. Each pup will come with its own puppy pack including the details mentioned (DNA profile and testing) and a part of the litter blanket.
Individual photos will be posted from 4 weeks of age.
There are four YouTube videos to view on the BLOG. Please check it out.
Gender

Puppy ID

Male

Royal Blue (SOLD - Lisa)

Week 3

Week 4

Week 5

Week 6

Week 7

Female

NANCY

(id - Maroon)

SOLD to

Grace

Week 3

Week 4

Week 5

Week 6

Week 7

SOLD Matthew & Rebekah

Tan

Week 3

Week 4

Week 5

Week 6

Week 7

TILLY

(ID -Apricot)

(Retained BY BREEDER)

Week 3

Week 4

Week 5

Week 6

Week 7
Breeder: Robyn Johnston
Address: "Oakhurst", Deepwater, NSW 2371
Phone: 0417610051 - 02 67345035